There is no ambiguity in the fact that Google Drive is a phenomenal synchronized cloud storage service which allows the users to safely store and access documents, files, folders, photographs and videos remotely.
You can easily share the media and documents with others, and receive the updates and edits dynamically, this helps a lot in collaborating and solves the pre-existing storage constraints and accessibility restrictions.
To extend the usability and increase the features of Google Drive there are a number of supporting Google Drive extensions available.
You can know about the best Chrome Extensions For Google Drive that might assist you in increasing your productivity when you are working with Google Drive.
DocuSign extension is a very significant document-signing extension. It provides electronically or digitally signing features, users can sign their documents. Along with this, users can ask their clients or peers to sign the documents inside Google Drive. To our surprise, it even allows us to track the status of our document along with the real timestamp, such as the other person has viewed the document or signed the document.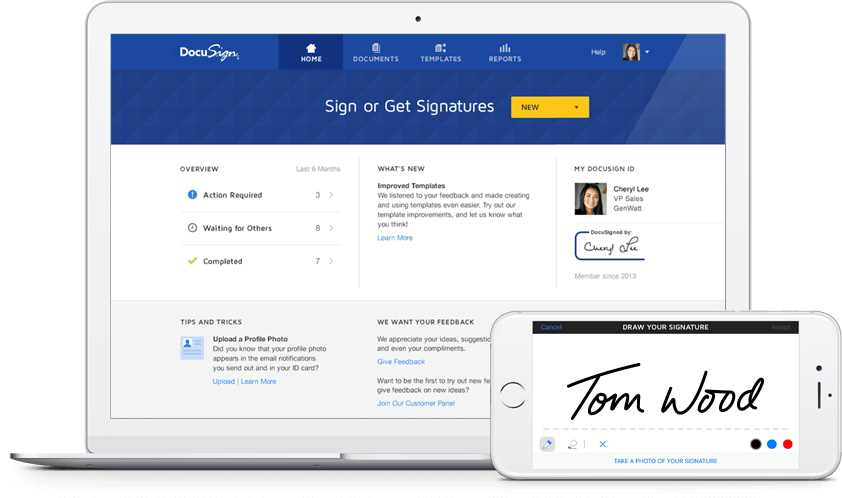 Gantter is a very powerful extension used for integrated project management and scheduling.No matter if your project is a large-scale corporate project or a college project with your peers, Gantter brings the most required features of a cloud-based project management tool without any subscription charges. It can be used as a substitute for Microsoft Project as it even allows users to import and view MS project files.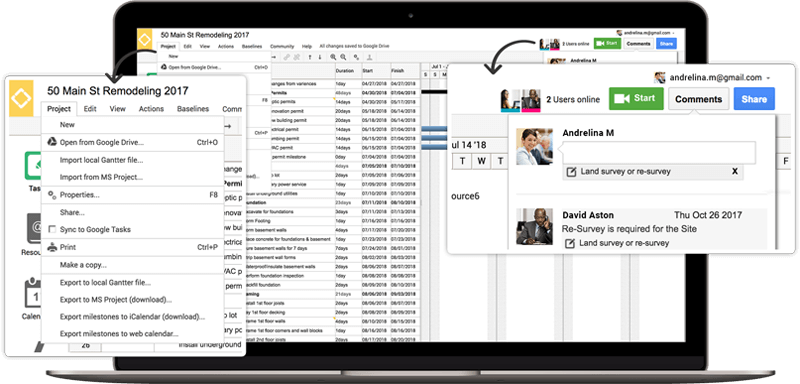 As the name indicates, this extension is widely used by freelancers to generate and send invoices with details and charge of their work. They just need to fill up the basic information required for invoicing purposes and it automatically creates the invoice and sends on your email address in PDF format for a final review from there you can relay it to your clients. It allows customization features also. Furthermore, a copy of all invoices you generate gets auto stored in your Google Drive by this extension.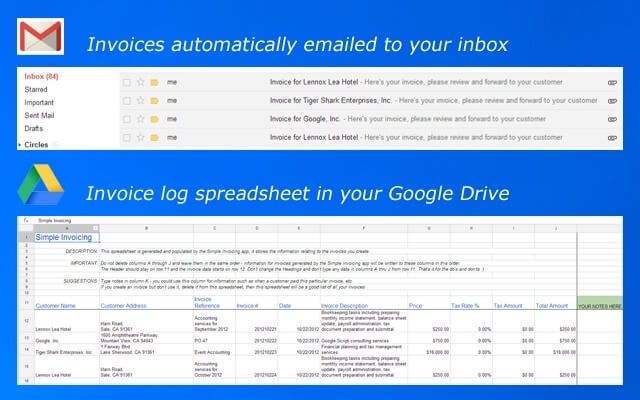 It is the most popular remote learning extension, it comes with a cloud-based document viewer and annotation tools. It backs a large set of formats such as PDF, MS Word, Powerpoint files, Google Docs, RTF, Spreadsheets and Image files. Along with these two features, it allows users to share files with the help of supplementary collaborating features of Google Drive. This tool is very helpful for students and professionals who work in groups or teams for parallel working and updating.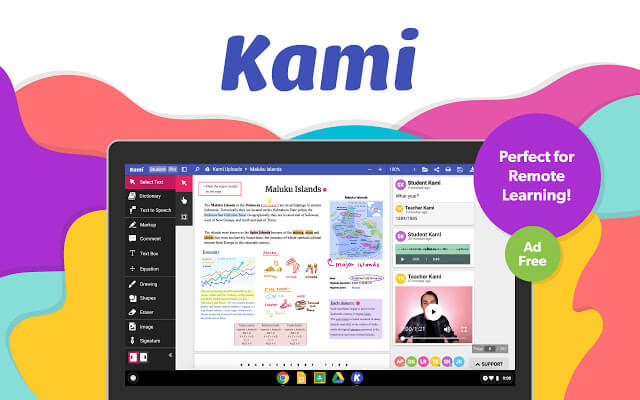 You can efficiently compress all PDF files up to one per cent of the default file size without compromising the quality with the help of the PDF Compressor extension. In order to upload and compress a document, you can click on the choose file option or use the drag-and-drop approach. This extension even allows converting Word, Excel, PPT or JPEG files into PDF format.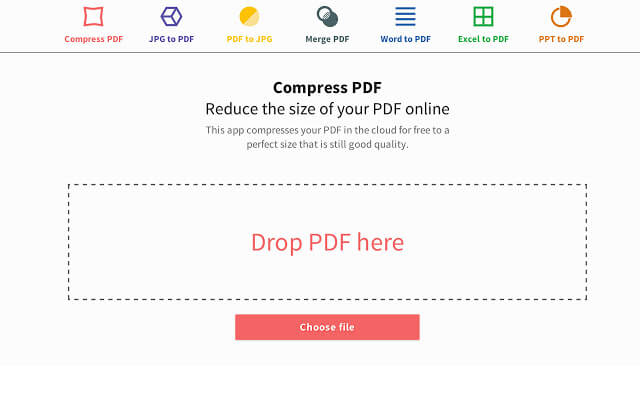 Although you can translate documents on your Google Drive by simply copy-pasting text into Google Translate window. Still, this approach is somewhat time-consuming in case you need to translate documents frequently, this extension comes in handier. For instant translation the only prerequisite is locating the document, it comes as a one-step process.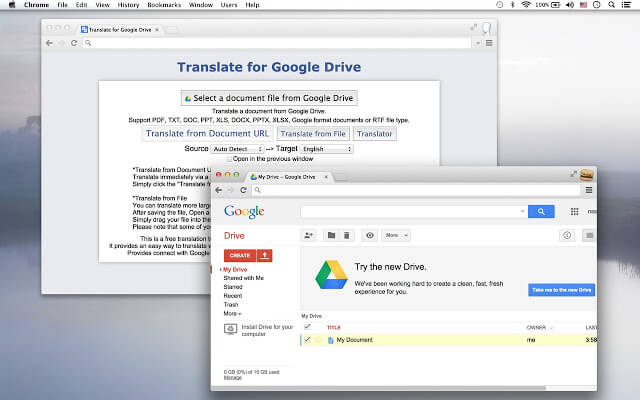 This is the most suitable writing tool for writers, editors and other professionals and students who view and edit plaintext documents over the cloud quite frequently. It provides advanced features such as interactive suggestion support, maintains a version history with all the alternations along with their time-stamp and extensions for highlighting syntax errors for programming and scripting languages that can be extremely useful for programmers.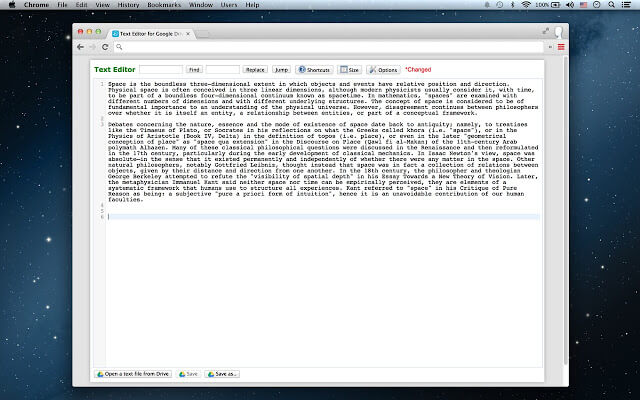 Save to Google Drive:
If you browse through several websites to collect raw information and store it in the Google Drive, especially if you belong to blogging, writing or research domains, this extension can widely help you to directly save the web content such as text, images, HTML5 audios, videos and screenshots to your Google Drive. This helps you to structure your data automatically and comes to be very time-saving.
Shortcuts for Google:
You can give an immaculate look to your browser and navigate amidst 250+ Google services with the help of the pop-up menu which aims in bringing all Google Services under a single button. It even allows you to rearrange the menu according to your preference, alter the URLs and their titles, and switch between icon sizes.

Drive Template Gallery:
You can pick a ready-made template suiting your requirement from the Google Drive Create menu to save your time. This extension provides several templates, namely, spreadsheets, presentations,registration forms, resumes, marksheets, certificates, business portfolios, cover letters, greeting cards, invoices etc.
You can save a lot of time and avoid committing mistakes using these extensions. Go through the list and pick out the most suitable ones for you and start using them!
Article By – Vanshika – Content Writer at Aarif Habeeb & Co.