Companies are in a huge run and chase market with everyone asking for a spot on top. And such is being done excessively in the website ranking works. Companies have a cut-throat competition to make their blogs appear on the top, which makes them reach is those highly used terms which help them to get ranked with the proper position.
That is why it is somewhat a crucial topic to specify those long-tailed keywords which are highly specific and help your company's blog get ranked with a large number of people attracted to it. When people search for something, they tend to use the main words which are later included in your blogs just like keywords which ultimately makes them reach your site first. These are the diamonds of your article, which makes users contact your website. Some of the latest SEO Tools help you find these keywords which make websites readily available to people. Hence, some of the best keywords finding tools are listed below, which can help you to a great extent.
11 Tools for Finding Long-Tail Keywords
HubSpot Content Strategy Tool
Answer the Public
SEMrush
KWFinder
Keyword Tool Dominator
Wordtracker
Ubersuggest
LongTailPro
SEcockpit
Keywords Everywhere
Google Trends
It has a unique method for finding out the best keywords for any blog or article. It asks people questions regarding seed keywords which ultimately makes them reach the long-tail keyword with people's views. Moreover, they provide a feature of making a comparison between two keywords which will help a company to choose the best one according to their needs. Hence, whenever one is confused about choosing a keyword, this is the best portal with appropriate features for such tasks. Although, it's pro version is not a total worth of money as other tools have some more benefits in competition to this software.
This is a one-stop destination tool that helps websites generate the best content for the public which gets on to the top. They have the best SEO generation tool which can help websites throughout the development of their content. Their tools help sites discover with appropriate keywords based on the competition and relevancy with the topic. They monitor the contents such that the keywords are appropriately distributed, and help websites make proper changes if needed.
This long-tail keywords finding tool has some fantastic features which can make websites generate quality content that will be available to users smoothly. The autocomplete feature helps the website identify long-tail keywords. Firstly, they start a Google query through their search and take the points in the notice that appear as suggestions. The software is ready to provide keywords at any moment. Adding to this, they also offer insights of platforms such as Amazin, eBay, Youtube, etc. which helps websites decide their contents accordingly. Although, these features are basic and not that unique but are very good to use as they are free to access for anyone!
4. SEMrush
This tool is mainly used for its keyword feature and has much importance among different websites. They provide sites with the best keywords which make them rank in major search engines. Their functionality is not only based on this, but one can find the keywords based on geographical locations and their intelligence-based software also finds out similar articles on the topic that you are going to write upon and notify you with their keywords also. This feature allows your website to complete their blogs and eventually get ranked. Although, this software has a paid version and the free trial is available only for a limited time period. But one can surely have full access to SEMrush with the paid version as their tool has value for money.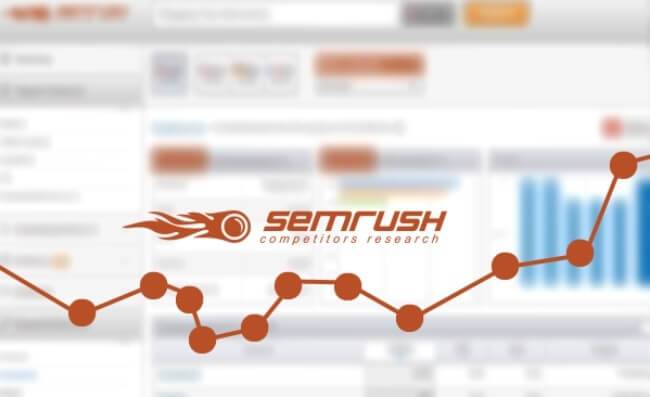 5. KWFinder
This can be considered as the best primary tool for beginners but is somewhat also beneficial for bloggers with are at their best level. They focus on generating hundreds of low competition based keywords relevant for your website or blog page. They compare different keywords together, which eventually makes an SEO difficulty score and gives an insight that how realistic the content will be in accordance with the keywords. It is mainly google oriented, and one has to do a bit of struggle to find keywords for other search engines. They have paid tools that can be beneficial as they have a feature called Search Engine Result Pages, which shows the ranks and filter results of other web pages and make it easier for you to find out your competition.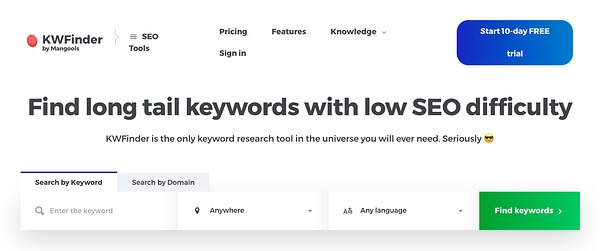 6. Ubersuggest
Acquired by Neil Patel after is a success, Ubersuggest has become a much more powerful SEO Tool since then. They provide an overview regarding the information on other different sites and notify about factors like competitors, backlink checking, and appropriate keywords searches. Their suggestion is mainly based on Google, and their SERP feature provides a review of more than 100 sites that rank for a specific keyword from a year. It is available to use for free, but only a few features are accessible but if people like it then they can surely buy it!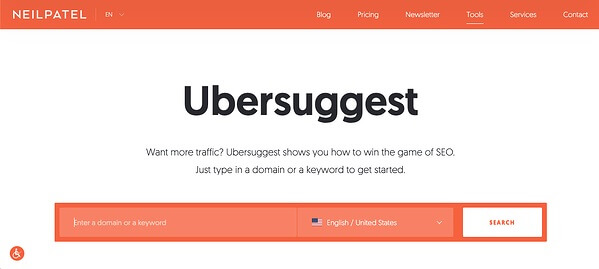 7. Wordtracker
This software provides only the valuable information from sites like Google, Youtube and Amazon. They have a feature called 'niche explorer' which helps people find useful keywords and make useful SEOs. This is a free site only up to 12 searchers, for more than one can buy it with a paid subscription.
8. LongTailPro
This software is highly specialized for finding out long-tail keywords and cost-per-clicks with keywords mainly for your ads campaigns. They provide features like competitor keyword search, a rank value which determines the profit or loss of using a keyword. One can have access to its trial version and later subscribe it if they like!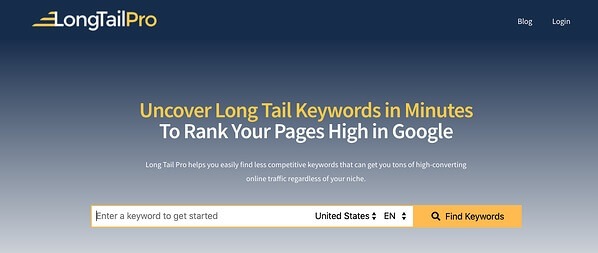 9. SEcockpit
SEcockpit and LongTailPro have some similar features, and both of them use Moz and Google Keyword Planner as their primary source for deriving data and thereby offers websites with keyword ratings and their competition. SEcockpit is more specialized for professionals, and people can include synonyms from Google Ads, Google Amazon Suggest, Youtube, etc. They offer agency level subscriptions, and people can then have access to all its features.
10. Google Trends
If your primary motive is to find the most popular keyword, then the platform of Google Trends is the most suitable one! One can compare the competition between two keywords and ultimately reach the best result. One can also filter the searches according to geographic locations and areas, which can provide them with the best results according to the audience they are targeting. It is a user-friendly tool through which is entirely free to access.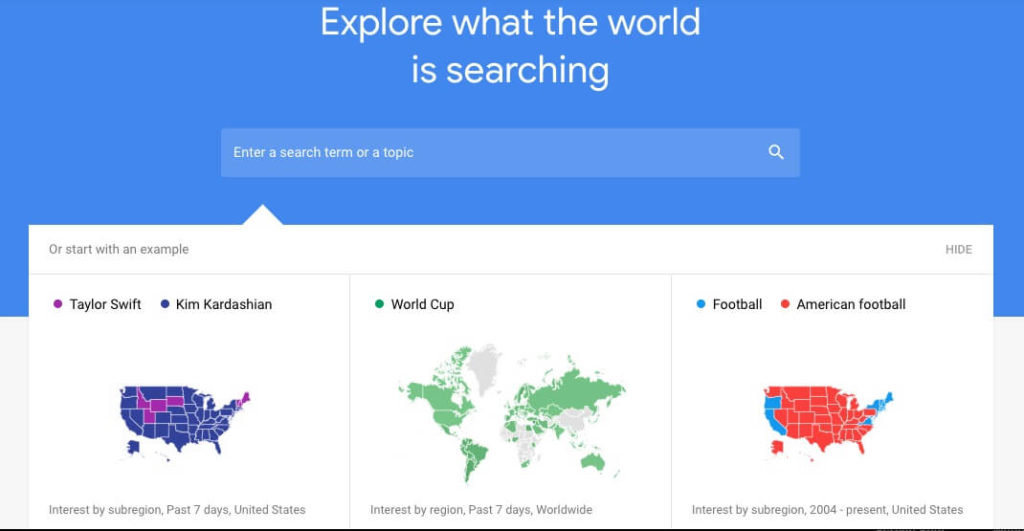 11. Keywords Everywhere
It is mainly an extension for Chrome and Firefox, which helps users find long-tail keywords. They have some more features like "people search for" and Google SERPs are also present. They present with CPCs and competitions also.
These are the best long-tail keyword finding features. People can choose suitable tools according to their needs and usage. For people working at a basic level, free tools can be beneficial at an initial level, later on, people can have access to some prominent paid tools, which can help to a great extent.