As every website owner and an SEOs noticed a sudden Google update, which made people feel like a fish out of water and left them confused for maintaining their portals or blogs. Some people might think about their work going in vain, but it is not that true, Google always keeps some of the other point private to itself regarding the ranking of websites that are not present to the people in a clear-cut way.
However, several tools can be accessed by people who own a website and blog that can explain how Google sees their portals. Hence, we present you with the best ten tools available for people who want to run their websites just like a marketer and rank their best.
Best SEO Tools for Auditing & Monitoring
HubSpot's Website Grader
Google's Webmaster Tools
Ahrefs
GrowthBar
Woorank
Check My Links
BuzzStream
Moz's Pro Tools
Linkody
UpCity's SEO Report Card
SEMrush
Screaming Frog's SEO Spider
Found's SEO Audit Tool
Remove'em
Varvy's SEO Overview Tool
Launched back in 2007, this tool has upgraded itself to a great extent and has the best possible interface for the 2020 guidelines. There are several changes made for the people who want their websites to be displayed as the first in different criteria. Website Grader not only analyzed the performance of your website at a higher level but also analyzes fundamental factors like Page size, request, Speed, and SEO metrics. Some of the critical points in which Website Grader excels are:
This tool has high performance and analyzes different factors from a basic to a high level.
Website Grader explains whether your website is suitable for mobile users or not and how it will be displayed.
It also pays attention to SEOs and if the site is easy to access by both humans and Search Engines. Points like meta descriptions, content plugins, and descriptive link text are also checked through these tools.
They also pay attention to the security of a site, whether it has an HTTPS or contains a secure Javascript library.
This tool is entirely free to use, and any person can have access to this. Moreover, if someone wants to know about the gradation of their website, one can type their URL and get them scored between 1 to 100 just in seconds. All these factors make this tool one of the best to use.
This is another free tool that mainly serves the purpose of website analysis. This tool is best for the people who have recently started working with websites and SEOs and is entirely novice-friendly. This tool has different features that have different functions. For instance, the tool's Fetch as Google feature allows people to see any portal just like Google sees it.
People can use this tool for different aspects like SEO performance, view of the site through a desktop and phone, etc. The webmaster also calculates the score of websites through a count of 1 to 100.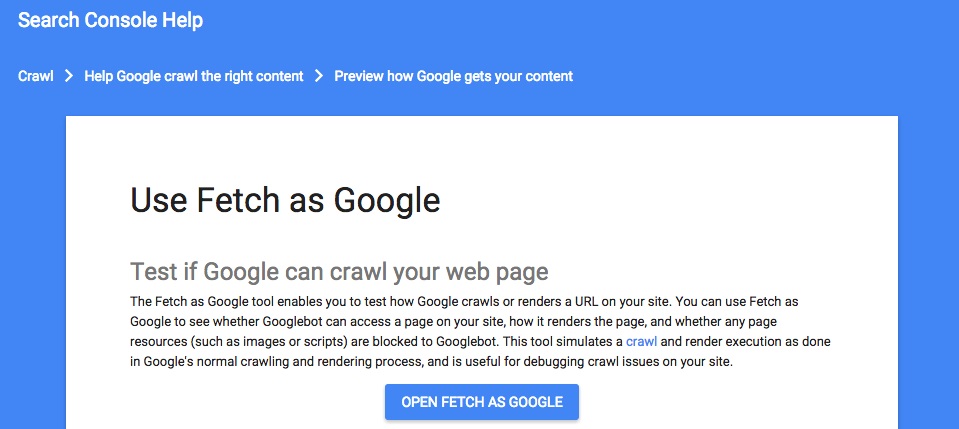 3. Ahrefs
This tool has a cost of $99 per month for just the lite version. It mainly specializes in Keyword Research and Website audit. It has different features related to SEO, making the website content better throughout the process. Some of its main features are:
The Site Explorer tool helps people analyze the primary factors and working of their different webpages in a website.
There is a feature of Content Explorer, which allows people to search for high performing webpage through a specific keyword or topic.
The site audit feature lets people know about the technical issues of your webpage.
They also provide this unique feature of 'Keyword Research' that allows people to find the main topic of that specific keyword. This helps people generate effective SEO for their website.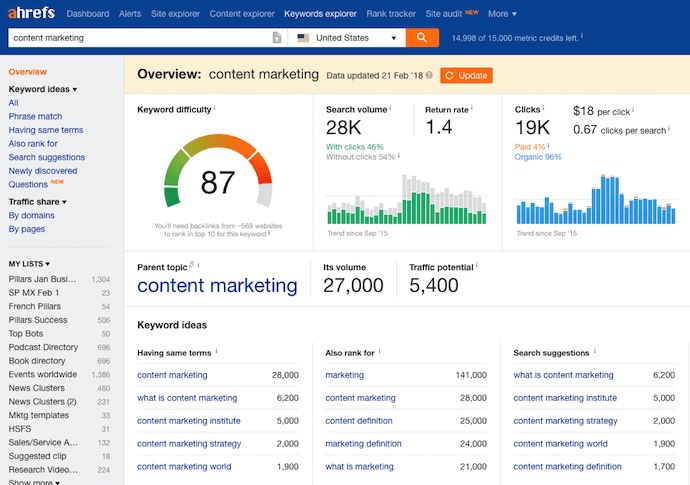 4. GrowthBar
This tool provides people for a five-day free trial then they have to subscribe to it for $49 per month to avail their service. GrowthBar is a Chrome extension that can help you with points like Keyword Research, SEO ranking, etc. Although its primary purpose is to have a competitive analysis of different webpages and present you with the best of all. Some of the critical features of GrowthBar are:
This tool allows people to see which paid keyword is deriving with the most traffic on to the websites.
They present with the word count of any article through SERP just in one click.
People can know whether the site has a Facebook ad and get visuals of them.
They also produce keyword suggestion that one might want to rank with Search Volume and CPCs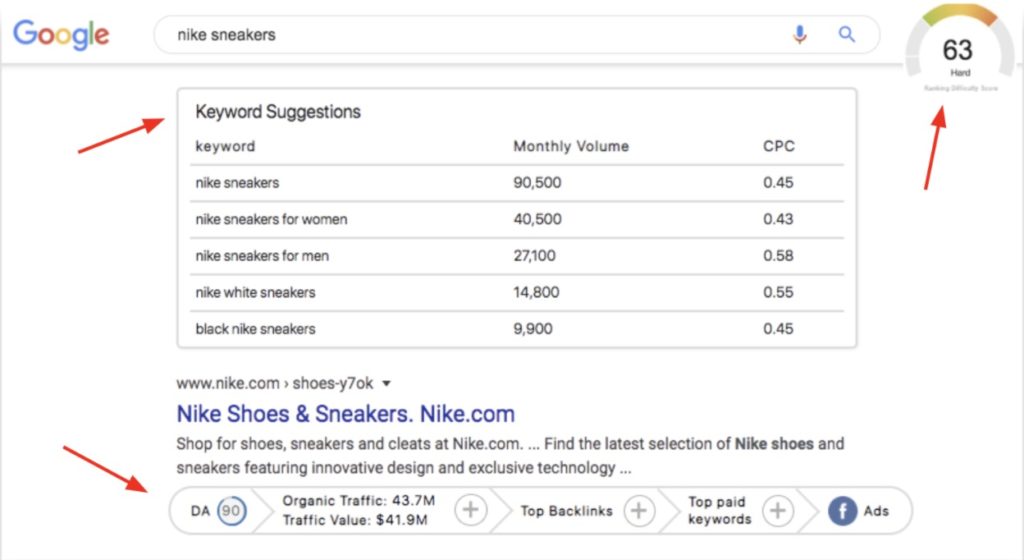 5. Woorank
This tool also provides a free trial for 14 days; then, people can upgrade to the Pro Plan for $49 per month or go for the Premium Plan for $149 per month. This tool mainly takes an analysis of SEO initiatives, social media, etc. Their reports are segregated into eight sections listed below:
Marketing Checklist
SEO
Mobile
Usability
Technology
Social
Local
Visitors
6. Check My Links
This is a free tool that can be used to a great extent by people mainly for link Optimization. This tool makes a check for broken links before the portal goes live for the audience such that no issue occurs to people for making access to their portals.
This tool highlights the best working links in Green while the broken ones in Red, making it easier for website owners to know whether the connection is working efficiently or is already broken or are no longer active for users.
7. BuzzStream
People can access this tool for 14 days for free and later can avail of this for $24 per month. The tool's primary purpose is to serve the Link Building and provides inbound links for your website.
BuzzStream makes it easier for people to track people's accepted link requests and come up with email messages. It helps website owners find appropriate candidates for their industry works and how they are engaged in various social networks. This boosts your backlink request and eventually levels up your Website ranking on Google.
People wishing to have access to this tool can avail it for free for 30 days and can have their subscription at $99 per month. This tool is a one-stop destination for throughout website analysis. They provide their subscribers with different SEO opportunities, track their growth, optimize efforts, and build reports. They predict with duplicate contents and the effect which can be directly influencing your SEO performance.
9. Linkody
This tool has a price of $15 monthly and has the main feature for Backlink Tracking. They allow you to discover, track, analyze, and disavow with easy to use interface. They are ready at any hour of the day to notify if any link is lost or broken such that website owners can directly take up actions to protect their SEOs. They also act as a spy for your rivals and competitors by providing you with the links and metrics regarding their portal.
Linkody also provides website owners with essential metrics in backlink tracking like Google Attributes, indexation status, Alexa Rank, etc. People can also create white-label reports that can be shared with your team to get a solid idea of backlink distribution and link building progress.
10. SEMrush
It is another free tool that reports the working and efficiency of domains with their specific pages. They offer different toolkits and allows you to open a website through which one can see the keyword ranking, monthly search volume, etc.
It also allows people to compare websites, analyze their backlinks from other websites, research the right keyword, and have different SEO opportunities. People who want to have an all-round development of their website can access this tool for the best.
These ten tools can surely help you out with a path towards building the best website with proper functioning and ranking in Google. These ten tools can surely act like magic if used correctly!